Our examination rooms are equipped with NIDEK RT-5100 Autorefractors/keratometers TOPCON slitlamps for accurate, computerized and thorough examinations. Of course we spend the one on one doctor/patient time necessary to provide old fashioned quality eye care as well. Patients may undergo color vision, depth perception and peripheral vision testing with the newest technology available. We offer you a more medical approach to the examination which may include taking anterior and posterior pictures of your eyes through our KOWA non-mydriatic fundus camera to see your retina in great detail.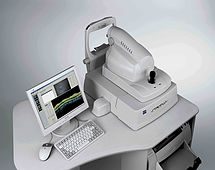 Optical Coherence Tomographer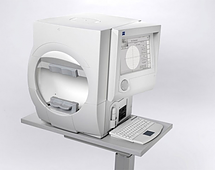 Humphrey Visual Field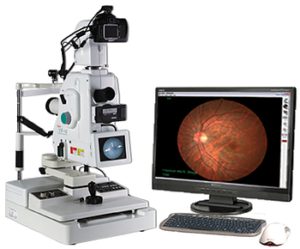 KOWA Fundus Camera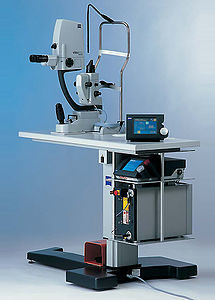 Yag Laser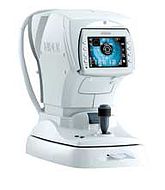 Autorefractor
We believe education is the key to help you see well and look better! We offer patients additional specialized medical testing for glaucoma, cataracts and macular degeneration. In our state-of-the-art-office, we may use the ZEISS Stratus Optical Coherence Tomographer to digitalize the optic nerve features and Humphrey Visual Fields to understand peripheral vision of a patient which is integral in management of diseases such as glaucoma. A Flouroscein angiogram may be implemented to study the status of macular degeneration and diabetes.