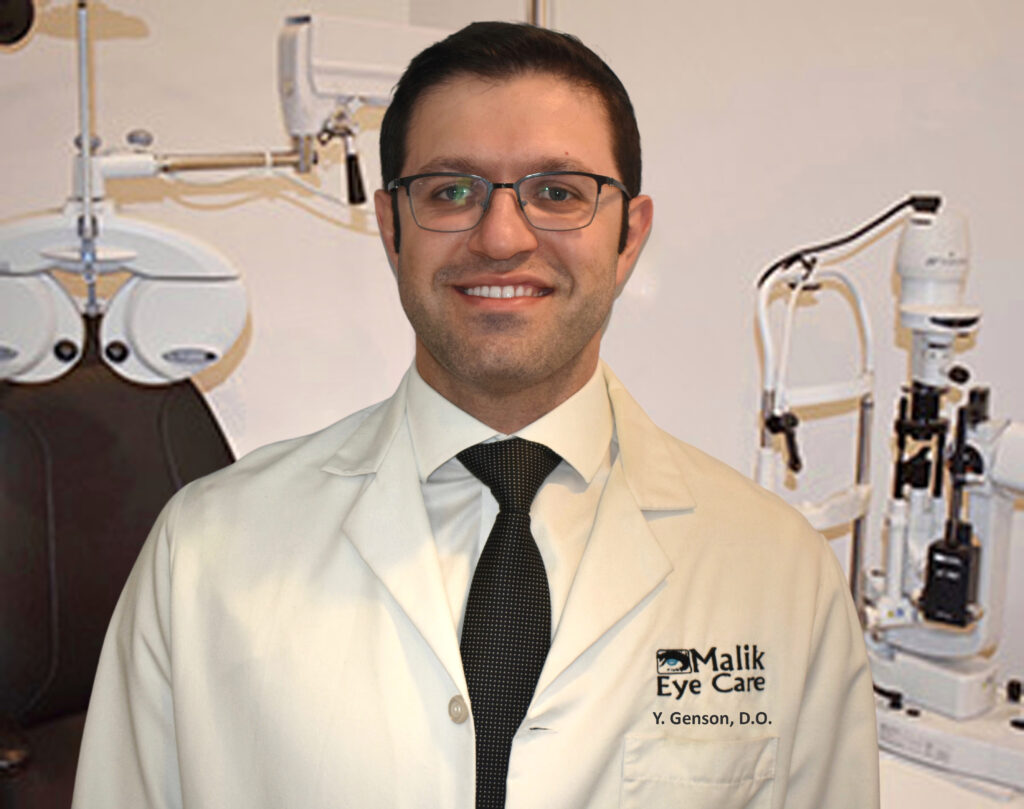 Dr. Yefim Genson, is a board-certified, fellowship-trained retinal ophthalmologist with sub-specialty training in the diseases of the vitreous body of the eye and retina.
Dr. Genson completed his undergraduate studies at Boston University and earned his Bachelor of Science in Human Physiology and then went on to obtain his Doctorate of Osteopathic Medicine degree at Touro College of Osteopathic Medicine in New York City. At Touro, he served as Vice President of the Student Osteopathic Surgical Association and graduated top three in his class. Dr. Genson completed his ophthalmology training at St. John's Episcopal Hospital in Far Rockaway, NY, where he achieved the highest board scores in his residency.
After finishing his residency training in ophthalmology, Dr. Genson continued his sub-specialty training at Koch Eye Associates in Rhode Island, where he completed his medical retina fellowship. Dr. Genson is a member of the American Academy of Ophthalmology and the American Osteopathic Association. Dr. Genson is fluent in English and Russian and enjoys exercising, reading, traveling and teaching in his spare time.