Wells Fargo Healthcare Financing
We are now offering financing options through Wells Fargo! This will give you another resource to consider when financing your vision needs. For more information about Wells Fargo, visit www.wellsfargo.com.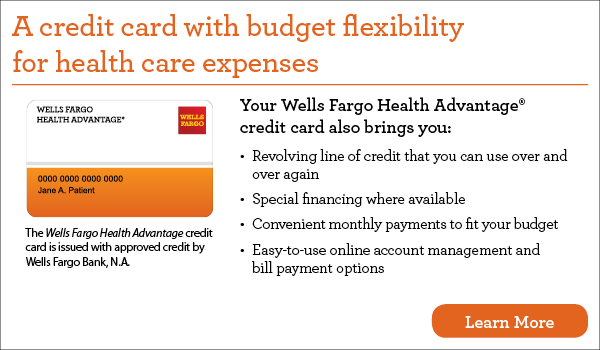 ---
CareCredit healthcare credit card for better vision

There is an easier way to pay for your vision care including LASIK. We're pleased to accept the CareCredit credit card, North America's leading patient healthcare financing program. CareCredit lets you begin your procedure immediately — then pay for it over time with monthly payments that fit easily into your monthly budget. Whether you're considering LASIK, need cataract surgery, or it's simply time for new glasses or contacts, CareCredit can help you see clearer, sooner.
---