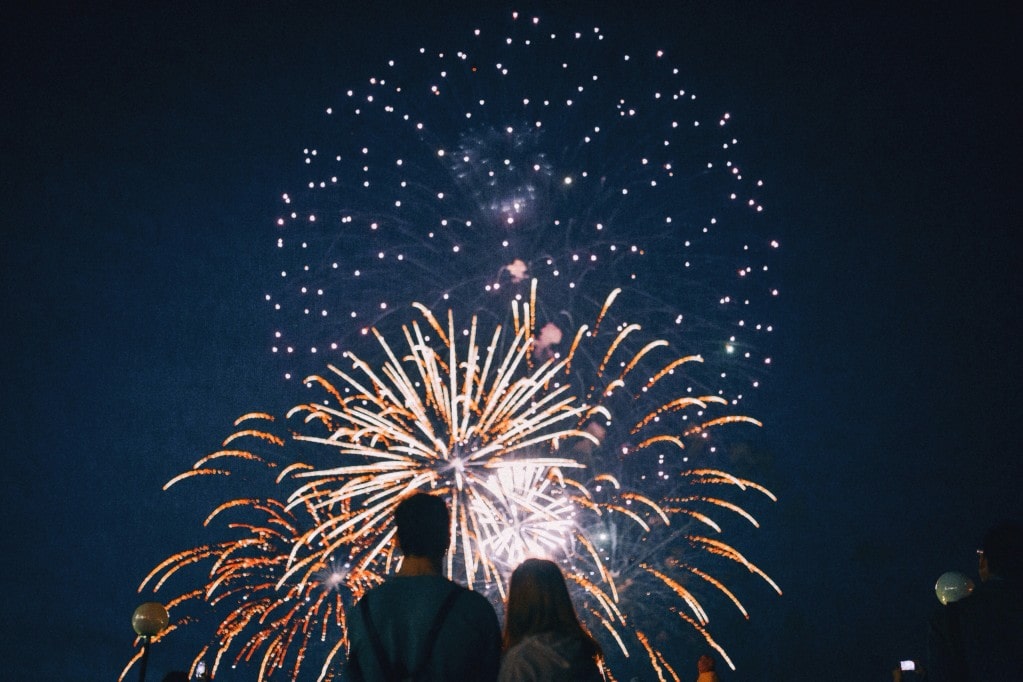 Independence Day, or 4th of July, is a festive time we all look forward to, but safety risks put that celebration in jeopardy if the proper precautions are not taken.
Fireworks are a dazzling and exciting part of the festivities, but they can also be a serious hazard if not handled with caution. Fireworks aren't just pretty to look at, they are explosives. The Consumer Product Safety Commission reports that in 2021 at least 18 people across the country died in incidents involving fireworks and about 15,600 needed treatment in a hospital. 15% of those injuries were eye injuries that resulted in blindness, loss of an eye, or partial loss of vision.
What Makes Fireworks So Dangerous
This might seem obvious, but fireworks are explosives that when detonated throw off live sparks and pieces of shrapnel, which can cause permanent vision loss if it reaches the eye. Even seemingly harmless sparklers can burn up to 3,000 degrees Fahrenheit. It's critical to treat these pyrotechnic devices as explosives and take precautions so that our celebrations aren't ruined by injuries.
Tips for Fireworks Safety
The first, most important safety tip with fireworks is to stay out of range in case they go in the wrong direction and simply enjoy the professional fireworks displays without personally handling them. However, we know many people love lighting and using fireworks themselves. Provided that they're within the legal limits of the area, here are essential safety rules to follow:
Carefully read ALL of the instructions for any fireworks you plan to use, particularly the minimum safe distance described. Follow all of these instructions!
NEVER aim a firework of any size at a person or animal, including yourself.
NEVER look into the tube of an unexploded firework if it seems like a dud.
Wear safety goggles at all times if you're working closely with fireworks. This simple piece of safety equipment could be the difference between walking away uninjured and being permanently blinded in a firework accident.
Make sure that any older children using fireworks are closely supervised, and keep younger children away from fireworks altogether (including firecrackers and sparklers).
Follow all the local and state laws about fireworks.
Only handle fireworks while sober.
What to Do If an Accident Happens
Following all of the safety instructions will be enough to prevent most injuries from fireworks, but if an accident does happen, the next steps are critical. If there's a piece of firework in the injured eye, don't attempt to remove it. Cover the injured eye with a cup to protect it and keep the injured person from trying to touch it. Go straight to the emergency room. The sooner doctors can begin treating the injury, the better the chances are for recovery.
Enjoy Your Independence Day!
We wish all of our patients a fun 4th of July with family, friends, good food, and no fireworks-related injuries! To learn more about how you can keep your celebration safe for everyone present, we'd be happy to discuss it with you. Click here to request an appointment with one of our doctors.
Happy Independence Day!